The Clinic
The Bristol Knee Clinic is a multi-disciplinary clinic for the management of orthopaedics, sports injuries and all musculo-skeletal ailments.
Backed by a team of health and medical specialists we offer comprehensive diagnostic, surgical and rehabilitation services, including fitness assessment and personal training programmes.

Location

The "Glen" Spire Hospital
The "Glen" Spire Hospital Bristol
You can find the Glen Spire Hospital adjacent to the Downs at the top of Whiteladies Road in Bristol. From outside follow the signs for Bristol Zoo which is 400 yards away.
The Hospital has been previously known as "The Glen Hospital" and was previously owned by BUPA. The hospital was acquired by Spire Hospital Group in 2007 and has been significant developed since that time. Today the hospital has 113 beds and four operating theatres. The hospital offers a full range of private medical facilities. Further information is available on www.spirehealthcare.com/bristol

St Mary's Hospital
You can find us at St Mary's Nuffield Hospital half a mile from Bristol City Centre and next to the beautiful tower and landscaped gardens of Brandon Hill.
The hospital has been owned and managed by Nuffield Hospitals since November 2000. Today, we are a modern well-equipped hospital with 36 private bedrooms and two operating theatres, and offer a full range of services.

St Joseph's Hospital
St Joseph's is a purpose build independent private hospital located just off the M4. The hospital was originally opened in 1946 by the Sisters of St Joseph and has been the principal hospital facility in the Gwent area since that time. The facilities include MRI scans, clear air theatres and the hospital has 51 beds.

The Staff
Mr David P Johnson
MB ChB FRCS FRCS(Orth) MD
Consultant Orthopaedic Surgeon
Born in Manchester and trained in Bristol and Oxford, David obtained the Fellowship of the Royal College of Surgeons in 1984 and was awarded The British Orthopaedic Association Prize and Robert Jones Medal.
David is a regular instructor and lecturer at training courses. He is often invited to speak at international meetings and instructional courses and can be said to be internationally renown in Orthoapedic Surgery.
He has published widely, particularly on knee ligament reconstruction and the use of minimally invasive techniques.
Having played professional basketball and represented his country (Basketball for England Juniors and Rugby for Lancashire under 19's) and still a keen sportsman, he has a particular interest and reputation in the field of sports injuries.

Dr David Coates
MBBS LRCP MRCS FRCA
Consultant Anaesthetist
Trained at Guys Hospital Medical School London, qualifying in 1976, David did his post graduate training in medicine, anaesthesia and intensive care in Cambridge, Oxford and Bristol and was Associate Professor of Anaesthesia at the University of Virginia USA 1983-84.
He has been Consultant in Anaesthesia and Intensive Care at the Bristol Royal Infirmary since 1987 and is currently Director of Anaesthesia. David is a post graduate examiner of the Royal College of Anaesthesia and lectures frequently both in this country and overseas on his particular research interest of intravenous anaesthesia. He was the chairman of the Medical Advisory Committee at the BUPA Hospital Bristol from 1993-1996 and has recently been appointed President of the Society of Intravenous Anaesthesia UK.

Dr Charles Wakeley
BSc MBBS FRCS FRCS(Ed) FRCR
Consultant Radiologist
Charles trained at the Charing Cross Hospital in London and is qualified in both surgery and radiology. Previously the Research Senior Registrar in Magnetic Resonance Imaging he is a consultant radiologist based at the Bristol Royal Infirmary specialising in orthopaedic and sports medicine radiological imaging.
As a qualified radiologist and surgeon he is able to provide a specialist service in reporting on plain X-Rays, CT scans and in particular Magnetic Resonance Scans (MRI). Charles lectures at national and international meetings on MRI.
Charles is a sports enthusiast and active participant in all water sports.

New PA for Mr Johnson
Andrea Beaumont was appointed Personal Assistant to Mr Johnson in June 2007. Andrea will be working with Mr. Johnson and is contactable at the clinic, by e-mail on boc@orthopaedics.co.uk or by mail at St Mary's Nuffield Hospital, Clifton, Bristol.
Andrea has a number of years experience as an orthopaedic medical secretary and co-ordinating the Waterside Private Practice Unit at Weston General Hospital, Weston-super-Mare. She was involved in all aspects of running the private patient unit and is used to liaising regularly with insurance companies and members of the public. This experience has provided detailed knowledge and understanding of orthopaedic practice and the private patient business. This will be of great help both to Mr. Johnson and to his patients.
Andrea will organise your outpatient appointments and hospital admission, and can assist with any other administrative aspects of your treatment.
Andrea is happy to help at any time so please feel free to ring her on 0117 970 6655 if you have any queries or concerns.


The "Glen" Spire Hospital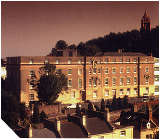 St Mary's Hospital, Bristol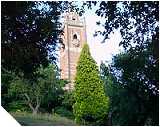 Cabot Tower on Brandon Hill


Mr David P Johnson
MB ChB FRCS FRCS(Orth) MD


Dr David Coates
MBBS LRCP MRCS FRCA


Dr Charles Wakeley
BSc MBBS FRCS FRCS(Ed) FRCR


Mrs Andrea Beaumont
Personal Assistant to Mr David P Johnson